Your Travel Guide to Italy: What to See, Eat and Do
The go-to resource for planning unforgettable travel experiences. Find all you need to know about the top destinations and enrich your life through travel.
Discover Holidays now
Italy: it's the cradle of civilization in so many ways. It's also home to incredible feats of art, history and one of the best cuisines of the world. I don't know how it is for you, but for me Italy isn't a destination I simply cross off my bucket list once visited.
Indeed, I've been to this beautiful country several times and I keep coming back for more, even in places I've already visited and re-visited already. Even if I also have plenty of other countries and unique places on the to-visit list still waiting for me.
So, since I've visited Italy so much and have become somewhat of an 'expert' on what every outsider should see and experience there, I've put together this country guide on all things Italian. I will walk you through the top destinations to visit in Italy and what makes each one special, as well as extra things to do while you're there. Here we go!
The Top 7 Italy Destinations You Have to See at Least Once
Florence
Florence was one of the leading cities in the world in medieval times, and perhaps the most important cultural and arts center for several centuries. This rich heritage can be felt to this day, especially in the old town region, which constitutes a UNESCO world heritage site and which attracts millions of tourists every year.
What to see: The Uffizi gallery of art, hosting the most important masterpieces in the world, the cathedral and its impressive dome, the Palazzo Pitti, and the shopping district. The latter is so famous that it made Florence into one of the current fashion capitals of the world.
What to do: Visit everything in the historical center (there are lots of buildings and museums and all are worth it), go to the Fiat or the Ferrari car dealership center and take a stunning model for a test drive, go on a walk on Ponte Vecchio (a stunning bridge) or indulge in one of the numerous wine tastings.
Getting around: Since the historical center, where all the attractions are, is not that big, getting around on foot is totally feasible. If you want to go for a day trip or two outside Florence, towards the countryside, you can find cheap tickets to go by bus or by boat. If you have your own car, note that Florence has an area with restricted traffic around its old town, so parking can be problematic. However, most hotels offer maps which have the parking spots marked on them.
Rome
Probably the city with the richest history in the world, Rome has seen amazingly different ages and wears them all so well. I find lots of truth in the saying that all roads lead to Rome, and once you visit it you'll understand why, too. It's a blend of antiquity buildings, empire-era buildings, buildings which have seen the fall of the empire, the rise of Christianity, the rise of the Renaissance and so on. You can visit all of this while indulging in the exquisite food and drink and taking in the best views, too.
What to see: The Fontana di Trevi, the Colosseum, the Pantheon are just a few of the must-see sights. You should also reserve a day just for visiting the Vatican city-state.
What to do: Everywhere you turn, you're bound to find a lovely Piazzetta or an enticing restaurant worth trying. If you want to do some unique shopping, head over to Via Veneto or the Campo de'Fiori. These areas have the best high-end stores and will give you fashion inspiration for years to come.
Getting around: Rome isn't that small, so you can't get around only on foot. But the good news is that the subway and the public buses are affordable, predictable and very safe. The buses even ride for 24 hours a day, so you'll have to problem visiting everything you want.
Venice
My personal favorite, Venice is so nice that you could basically live on the streets during summer without minding it much.
What to see: Everything in the city should be put in a museum, from the smallest pebble in the archways to every gelato corner shop etc. So it's hard to choose just a handful of attractions, but I'll mention the Venetian arsenal, the Piazza San Marco (and its high-end shopping area), as well as the opera.
What to do: You can't say you've been to Venice if you haven't taken a ride on a gondola. A bit cheesy? Sure, but it's cool nonetheless. You also get traditional songs produced live directly from your boat. It made me giggle, for sure, but I don't regret it one bit. Other things to do include walking along the canals, exploring the countless restaurants and taking a boat ride around the city. The small islands nearby are also worth exploring (and a few hours city tour by boat will take you to them). A notable such island is Murano, where beautiful glass jewelry is made, and the island's cemetery, where you can visit the tombs of Ezra Pound or Igor Stravinsky.
Getting around: By foot or by boat, just like any charming small Italian town should be explored. If you travel to Venice by air, know that the airport is very close to the old town where everything noteworthy is. It's about 20 minutes away, by foot.
Milan
Milan is known mostly for two things: the shopping district of high fashion, and its amazing Dome. Of course, there are other attractions in the city, too, so don't limit yourself to these two landmarks.
What to see: The dome is something you should explore carefully, preferably in more than a day. I don't mean to get all geeky, but if you like art and history of art, it will never cease to fascinate you. The underground chambers of the dome are basically a museum of the life of medieval sculptors, where they did their apprenticeships, how their art and craft evolved and so on. The top of the dome provides a spectacular view, too. While in Milan, also be sure to visit the Sforza palace and the La Scala opera house.
What to do: Gelato, gelato and more gelato! Milan is the capital of fashion perhaps, but it's also one of good ice cream. Indulge in the local shops and do try the local pizza, too; they make it here in a slightly different fashion from how pizza is made in the rest of Italy. If you have the chance to buy tickets in advance, go to a performance at the opera. You will never forget it.
Getting around: The old districts, where all the attractions are, can be easily explored by foot. To get there if your accommodation is a bit further away, you can quickly take the subway.
Verona
Verona is the iconic town of Romeo and Juliet, who were actual historical figures on which Shakespeare based his play. This is what makes Verona such a popular Valentine's day destination, but the city definitely offers much more. As you can notice, it even has its own colosseum (there's not just one of those in Italy, by the way).
What to see: The homes of Romeo and Juliet (very close to each other), the cathedrals (especially Santa Anastasia), the Colle San Pietro and the various Portas (old gates) in numerous corners of the city.
What to do: Take a walk on the wild side with a one-day trip just outside Verona, to Lake Garda, where you can also admire a medieval fortress in addition to the stunning lake view. Sirmione, a lake town with a fairytale-like castle surrounded by a moat with swans is also worth seeing. Or, you can attend an open-air play or live concert in the Teatro Romano (the colosseum-like building).
Getting around: The old city attractions are within an hour's worth of walking distance from each other. But you will need to take a bus or a boat if you want to explore further attractions like Sirmione.
Pisa
The famous leaning tower that defies gravity is from Pisa, as most of you know. But Pisa is home to many other things worth exploring, too!
What to see: If you start with the Leaning Tower, make sure you also visit the marble cathedral across from it. The Baptistry is also located in the same large piazza. The acoustics here at the Baptistry are so great that every evening amateur singers come and give open-air live concerts. Many of them are surprisingly good, so make sure you stick around till nightfall.
What to do: If you've already visited enough attractions and feel like a change, take a walk along the banks of River Arno. The place isn't just gorgeous, but also full of the best cafes and restaurants you can dream of. Boat rides are also available, and one of the best things about them is that they give you a full tour and a guided explanation of the entire town.
Getting around: Public buses can easily take you to the old town center, and once there you can go by foot to every place worth seeing.
Sorrento
A small coastal town in the Campagna region, Sorrento is an architectural jewel that just screams of vacation as soon as you see it. I'm surprised anyone gets anything done in this town, but somehow everything runs smoothly. Dubbed the Land of Mermaids and the Land of Orange and Lemon Groves, you can imagine just how charming and mysterious Sorrento can be.
What to see: The historical center is a must see, and so is the area around the bay which can be easily explored through one-day trips. The island of Capri, Istria and the Bay of Naples are all visible from the cliffs of Sorrento.
What to do: Sorrento is where the delicious Limoncello liquor originated, so you can bet there are plenty of Limoncello tastings around, just waiting to be explored. The bay offers charming boat rides, exquisite restaurants with fresh seafood, and you can also take diving and water sports classes.
Getting around: By foot in the town and by boat all around, Sorrento is not crowded and genuinely a pleasure to explore either way.
3 Must-Do Packages and Experiences to Have in Italy
If you're up for exploring Italy for at least a few days, you should opt for a more complex travel package. Here are the best tours to try; depending on your hobbies, at least one of them should entice you to take your Italian experience further.
8 Days Wine and Yoga Retreat in Italy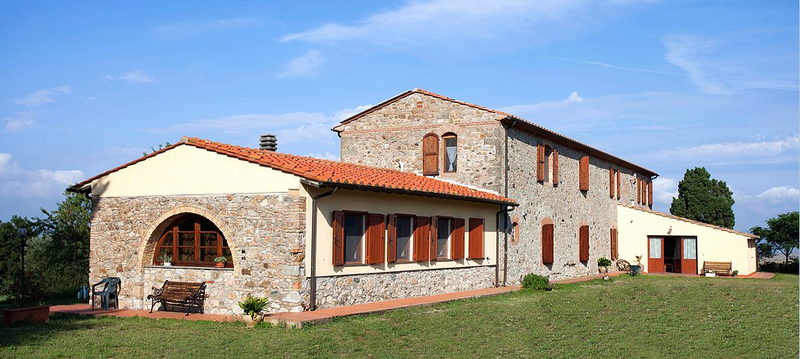 Combining yoga and wine makes so much sense after you try it once, you might wonder why you ever practiced yoga without a glass of red. Just joking, of course. But, laughs aside, a wine and yoga meditation retreat is a beautiful way to experience the vibes of Italy's countryside. After all, the vineyards of Tuscany are famous for a reason.
8 Days Cooking Vacation in Italy
Are you into cooking and also into the amazing Italian cuisine? If your answer is yes, then you really should consider the intensive cooking holiday offered by the Pandolfini Academy in Florence.
You will get to live in the stunning Pandolfini Villa estate and learn to cook 30 authentic Italian dishes directly from master chefs. You will socialize with your Italian hosts, you will get to explore the city of Florence and see its beautiful art, and you will be taken on multiple wine tastings, olive oil and balsamic vinegar tastings and so on.
The villa you'll be staying at is a stunning example of Renaissance architecture, with frescoes and loggias that give you an amazing view of the garden. In the past, it has accommodated Napoleon Bonaparte and a handful of French kings. You'll definitely be in good company as a guest of that impressive mansion.
7 Days Boat Lift Kite Surfing Course in Malcesine, Verona
Are you perhaps feeling more adventurous? If adrenaline and the rush of water sports are something you crave, there's no better place for it than the Mediterranean coast.
One of the most popular spots for kitesurfing is Malcesine, near the beautiful historic town of Verona. The weather is perfect for sunbathing and sports, but it's not your regular beach view. Right next to the coast, majestic mountains will also take your breath away.
The boat lift kitesurfing course is organized by experienced instructors and destined for beginners. While you're at it, I encourage you to prolong your stay in Italy by a few days and visit at least one or two destinations from the list above, too.
Final Words
I hope you enjoy your next visit to Italy as much as I always do. You know that saying that what matters is the journey and not the destination? Well, for me, Italy is both at the same time. It's as much a journey as a destination.
As a journey, Italy teaches you to be more at peace with yourself and to let go. That's what la dolce vita, the art of Italian living, is all about.
---
Want to check out even more ideas of where exactly you can go and do in Italy? Then browse our selection of stunning Italian vacations to find exactly what you are looking for!